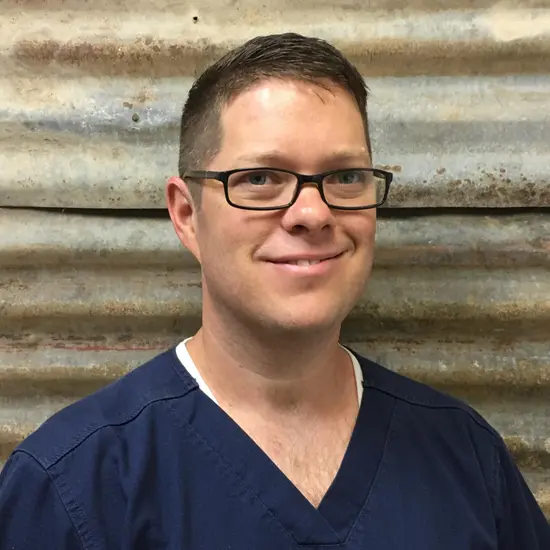 Dr. Ken Parker is a licensed Chiropractor serving the Granbury community.
Dr. Ken Parker has been freeing people from pain in the clinic in Granbury, TX. As a Chiropractor with experience, Dr. Parker is committed to promoting optimal health and well being of patients.
Dr. Parker uses a "whole person approach". This approach to wellness means looking for underlying causes of any disturbance or disruption (which may or may not be causing symptoms at the time) and make whatever interventions and lifestyle adjustments that would optimize the conditions for normal function. Using this unique approach, Dr. Parker is able to help you to accelerate and/or maintain your journey to good health.
Dr. Ken Parker graduated from Parker College of Chiropractic in Dallas in 2006. Shortly thereafter he opened his own clinic in Keller Texas named Jubilee Wellness Clinic where he practices chiropractic and acupuncture. Since graduation he has taken over 500 hours of additional training in the healing arts including receiving his Diplomate in Acupuncture from the American Academy of Chiropractic Acupuncture.
He has served the Keller community as an Ambassador for the Keller Chamber of Commerce where he has received a Chairman's Award. He was the recipient of the Keller Business Hall of Fame 2009 Entrepreneurial Spirit Award. He was one of the very few nominees for the Community Leadership Award for the Keller Business Hall of Fame 2008. He is a public speaker for civic groups, church groups and businesses on the topics of health and wellness. He has also supported local businesses by hosting weekly meetings in his office on personal and business leadership development. He is also actively involved in his church.
He and his wife Natalie have been married since 2001 and had a son named Colby in September 2007. In March 2009 he moved and renamed his clinic Parker Chiropractic and Acupuncture.